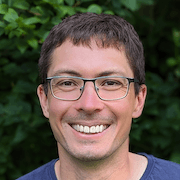 Hi, my name is Tobias and I'm the developer of TablePress.
Developing, bugfixing, documentation and especially support of TablePress take a lot of my free time. Regardless, I'll always try my best to answer all questions quickly and in the best way possible. New features and enhancements are added on a regular basis.
If you like TablePress and you are satisfied with the plugin, isn't that worth a coffee or two? Please consider donating. Any amount is appreciated. Donations help me to continue support and development of this free software!
Besides using PayPal, you could Venmo to tobiasbg (in the US), send Bitcoins, or take a look at my amazon.de, amazon.co.uk, or amazon.com wishlist. Thanks!
Thank you very much!