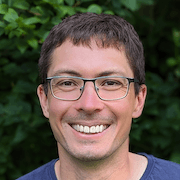 Hi, my name is Tobias and I'm the developer of TablePress.
Development, documentation and especially support of TablePress take a lot of my free time. Regardless, I'll always try my best to answer all questions quickly and in the best way possible. New features and enhancements are added on a regular basis.
If you like TablePress and if you are satisfied with the plugin, isn't that worth a coffee or two? Please consider donating. Any amount is appreciated. Donations help me to continue support and development! For even more features, I invite you to check out the TablePress Premium plans.
Besides using PayPal, a credit card, or Venmo (in the US), you could send Bitcoins, or take a look at my wishlists on amazon.de, amazon.co.uk, or amazon.com. If you want to repeatedly support my work, please consider becoming a patron on Patreon. Thanks!
Thank you very much!